De Pere Sportsmen's Club
Est. 1952

Winterfest 2021 Canncelled, But Will Have Carry-Out Booyah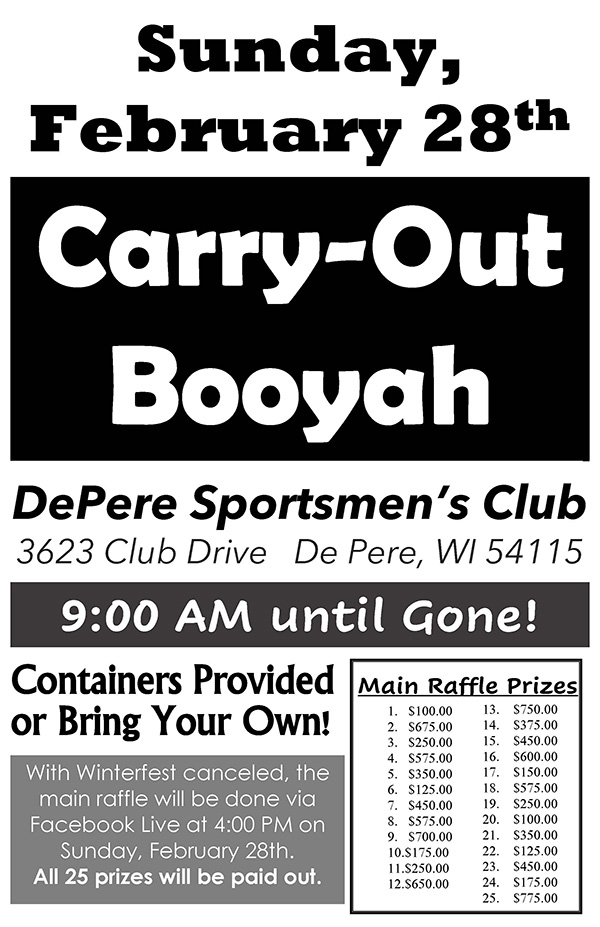 Sunday February 28, 2021 carry-out booyah from 9 am until gone!
Main raffle via Facebook Live around 4 pm with all 25 prizes paid out!
Please help support your club by purchasing a ticket from one of the Board of Directors! Tickets will go fast! Only 1,000 sold at $20.00 a ticket.
De Pere Sportsmen's Club
3623 Club Drive • De Pere, WI 54115
Sunday, February 28, 2021
Main Raffle
Only 1,000 tickets sold, Need not be present to win! $20 a ticket.
Copyright © 2021. De Pere Sportsmen's Club. All rights reserved.